Pastor Pat Marino, Lead Pastor
Pastor Pat and his wife, Lori, started Freedom Worship Center. Pat is an ordained minister. Their passion is sharing Christ by genuinely loving people.  Before planting Freedom Worship Center They have two adult children. Their daughter, Tara, is married to Daniel Kasey. Daniel is a Pastor and Army Chaplain. Dan and Tara have served together in Hope for the Children of Haiti.  Pat and Lori have two grandchildren that they love dearly, Justin and Jazmyn. They reside in Massachusetts. Their son, Nathan is married to Niki and they reside in South Jordan. Nathan works in marketing and his passion is music. Niki works in an orthodontic surgery and loves decorating their home for the holidays. Pastor Pat loves country western movies and sports. Lori loves music and nature. Lori is a nurse and is very actively involved in ministry with Pat.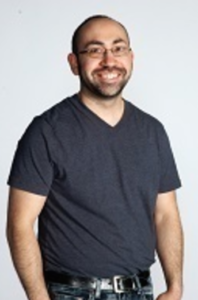 Pastor Phillip Franco, Associate Pastor
Pastor Phillip assists in preaching and teaching at Freedom.  Phillip has administrative responsibilities, in addition to his God-given talent in the area of the creative arts.  Pastor Phillip is involved in the planning and implementation of ministries and special events. He has a wonderful heart for the lost and for his church family at Freedom Worship Center. He has been with Freedom for over eight years having served in multiple areas of ministry.
Pastor Phillip Montoya, Outreach and Building Operations
Phillip is a young man that has demonstrated a heart for reaching the lost. Phillip serves on our staff in the outreach ministries.  He oversees much of the building use and maintenance and assists with special events as well as, Sunday morning operations.  Pastor Phil is a graduate Latin American Bible Institute.
We're currently looking for a new Youth Pastor.
Benefits include;
Instant Hero Status, All you can eat Fishy Crackers, Pizza on Wednesdays, Exercise during worship, Unlimited High Fives, and Free Crayons.
Please use the contact form to let us know if you're interested.